After purchasing a license key (How to purchase Waijung 2 license) please follow the following step to activate license key.
1.Go to Aimagin website
2.Sign In with your account
3.Click on "Account" button and then click on "My License" button in the side bar. Next, please copy your license key.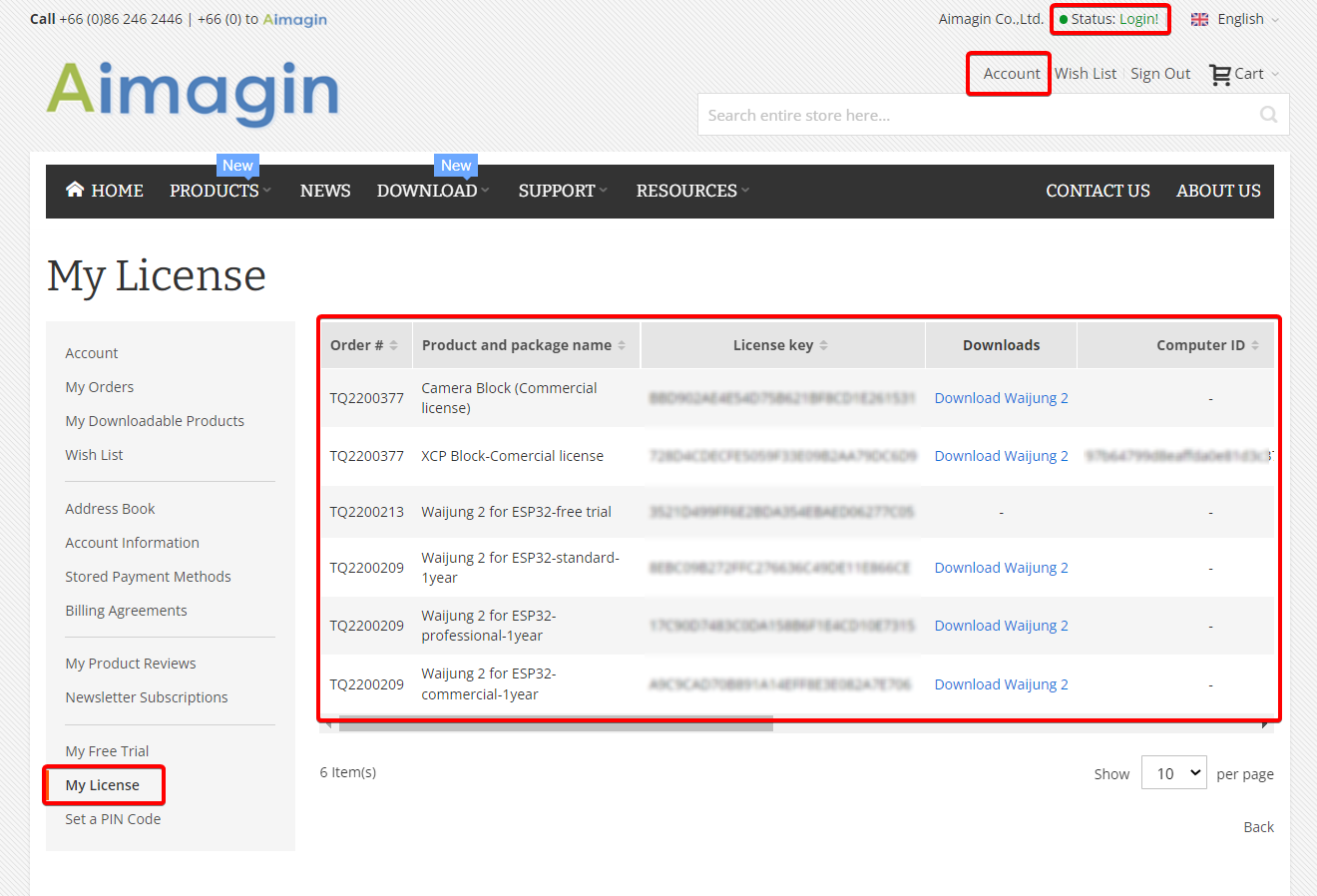 4.In the Waijung license manager, paste your license key and enter your email address. Then, click on "Activate".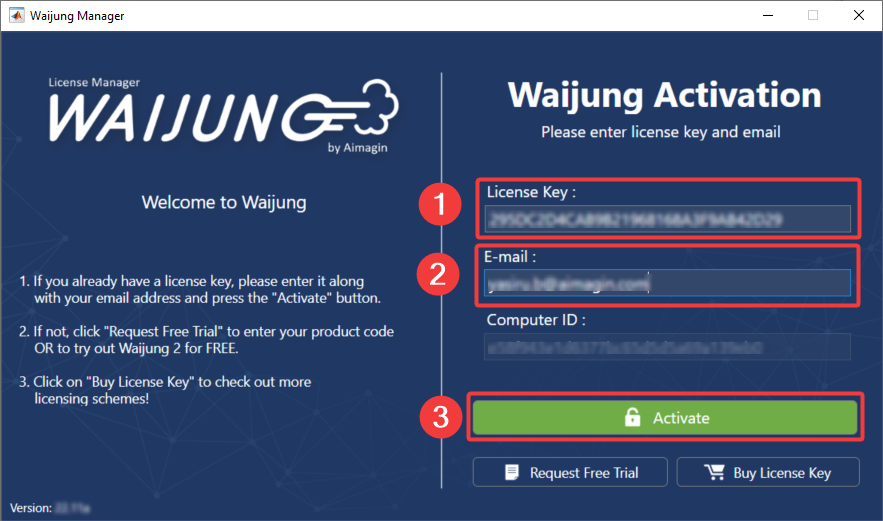 5.After successful activation, you will be navigated to "My License Details" window.