To use Waijung 2 software, a license is need to be purchased to activate the software. Learn more about various license options.
Follow the following steps to purchase Waijung 2 license.
1.Visit our website at www.aimagin.com.

3.Visit Waijung 2 product page, then click the Buy Now button.
4.Select the package you want. Learn more about various license options.
a.Click Add to Cart.
b.Go to shopping cart.
c.Click Go to Checkout.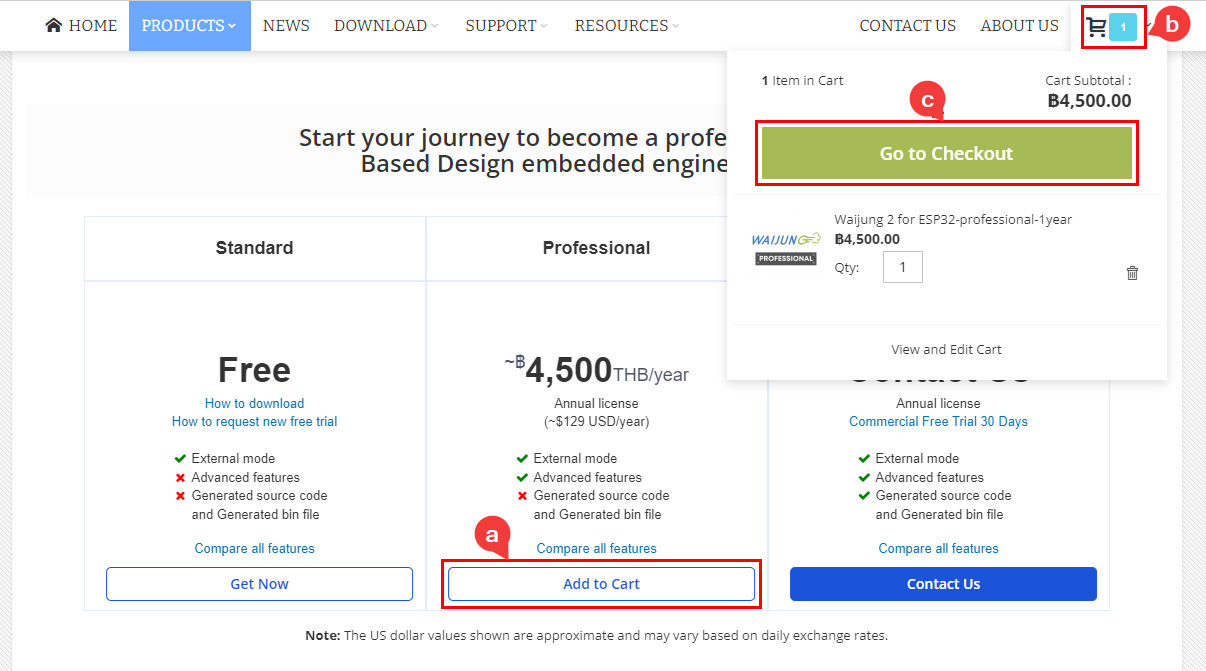 5.Payment.
a.Fill in your details.
b.Choose a payment method.
c.Check the list of products and services.
d.Accept the terms and conditions.
e.Click Place Order.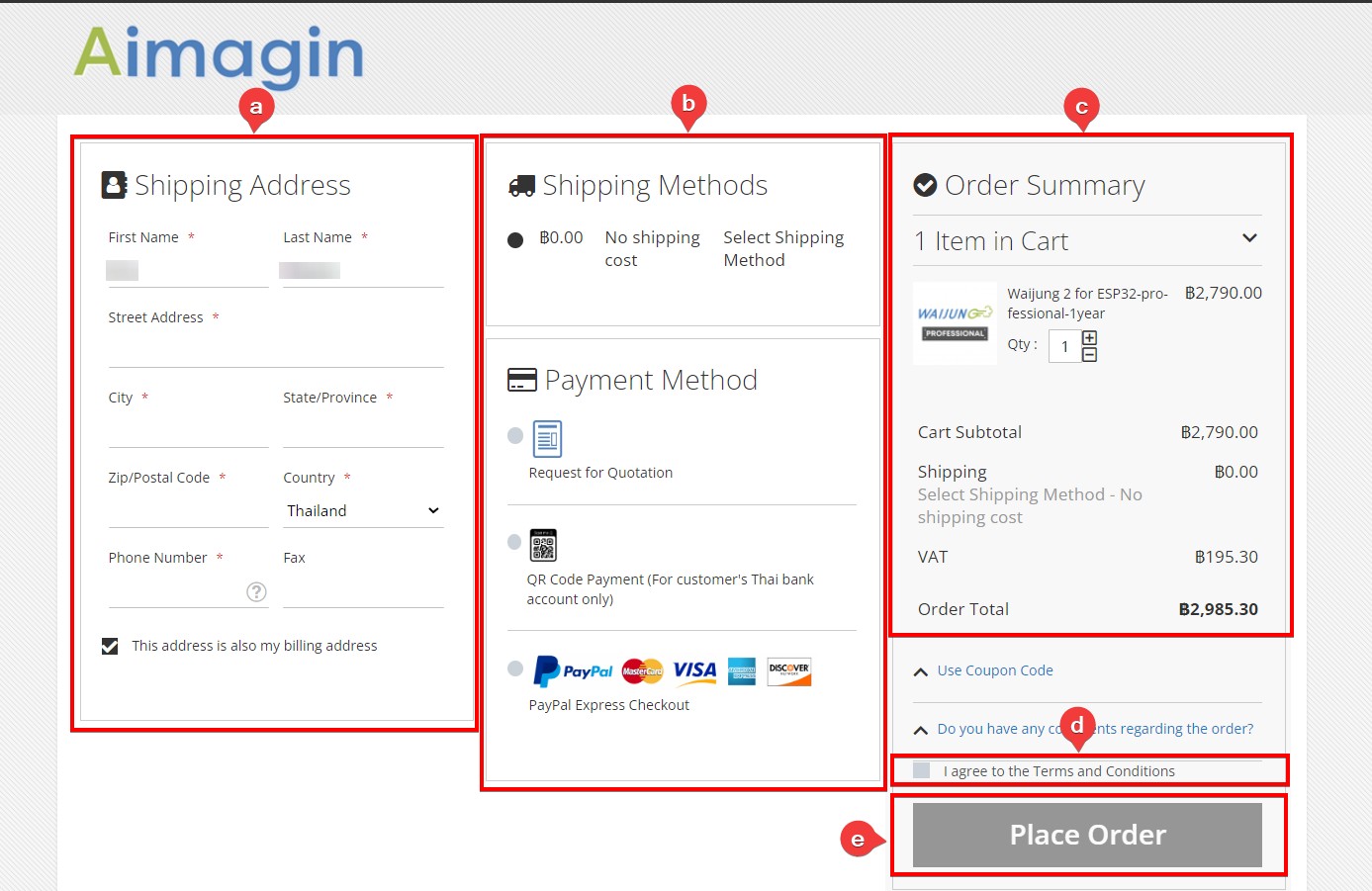 6.You should receive the following emails.
a.Quotation email: when an order is successfully created.

b.Receipt and License key emails: when payment is successfully made.
After receiving the License key email, you can install and activate Waijung 2 right away.


c.Tax - Invoice email: when we confirm purchase details.

If you have any queries about purchasing, please contact sales@aimagin.com.